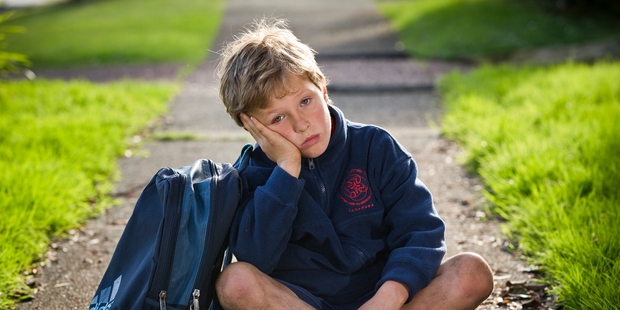 Bus operator Ritchies is facing more flak, with a family saying a driver took a packed school bus on the wrong side of a busy North Shore road.
Milford resident Lisa McCarthy said yesterday that youngsters on the bus, on which her son Benji, 7, was travelling, yelled at the relief driver that she had pulled out from Takapuna Normal Intermediate School on to the wrong side of Northcote Rd after picking up older children.
"My son arrived home about 15 minutes late and straight away told me about the incident and that they had to help tell the driver the route," she said yesterday.
Company managing director Andrew Ritchie said it was not uncommon for stand-in drivers to ask directions from passengers.
"When I've driven a bus myself, I've asked kids where to go," he said.
Even if his driver had been on the wrong side of Northcote Rd, the law allowed vehicles to travel up to 100m in an opposing carriageway to overtake other traffic, he said.
"I'm certainly not condoning it, but if you're concerned what a 7-year-old kid would say, I would have to assume they don't know the road rules."
The allegation follows a hair-raising incident on Monday when the driver of one of the company's Northern Express buses turned into oncoming traffic on the Harbour Bridge.
Police are putting the incident, in which they are amazed nobody was injured, down to "a medical event".
Mr Ritchie said the driver was still being tested in hospital yesterday and he could not reveal what sort of condition could be to blame.
The Herald has been inundated with complaints about a range of bus operators after reporting yesterday how a driver for the Howick and Eastern company last week dumped 6-year-old Oliver Hunter beside a busy road in pouring rain and three streets away from where his mother was waiting.
General manager Sheryll Otway said the company was still trying to get to the bottom of the incident after two sessions of a disciplinary hearing.
Has something similar happened to you or someone you know? Send your story, photos or video here.