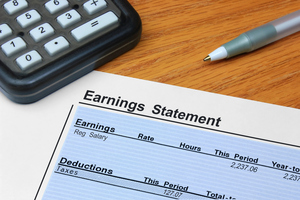 An employer has been ordered to pay more than $101,000 in lost wages to five former staff members, four of whom were never paid for their work.
The staff were employed by Hygiene Foundation Limited on salaries of up to 100,000 a year, but all resigned after less than a year, taking a claim to the Employment Relations Authority for lost wages and holiday pay.
Only one of the five said they had ever received any pay for their work during several months with the company.
Jane Bell, Ray Garrett and John Harrison were employed as regional training managers on salaries of $100,000 a year.
All quit their jobs in August, having never been paid in between four and five months with the company.
Another regional manager, Chris Redshaw, was employed on an annual salary of $78,000, but was under paid by $10,000 during his seven months with the company.
Brian Shirley was employed as a corporate sales manager on a salary of $45,000 but said he never received any payment in his four month's work.
In her determination, authority member Eleanor Robinson said Hygiene Foundation Limited sent the authority an email acknowledging the five were owed wages, but did not attend the investigation meeting.
The company was ordered to repay lost wages and holiday pay, totalling more than $101,000, and to pay 5 per cent interest on the outstanding amounts until paid in full.
- APNZ