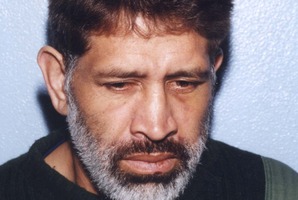 New Zealand's police watchdog says an investigation into the handling of a complaint against serial rapist Malcolm Rewa from 25 years ago is unwarranted.
Police failed to check the alibi given by Rewa after he attacked a 19-year-old girl in 1988, TV3's 3rd Degree reported last night. The woman, who featured in the programme, was the first in a spate of 25 known attacks by Rewa during a nine-year period.
Auckland accountant Susan Burdett, who was raped and murdered in her Papatoetoe home in 1992, was among this group of women - and Teina Pora, then aged 17, was convicted of her murder.
The Independent Police Conduct Authority (IPCA) today issued a statement explaining its decision not to investigate a complaint into how police handled reports from Rewa's victims some 20 years ago.
The complaint accused police of misconduct and of failing to investigate information relating to Rewa.
IPCA chair Judge Sir David Carruthers said the issue raised in the complaint related to historical matters that were 20-years-old.
Rewa's first victim in his series of attacks told 3rd Degree she had provided Glenn Innes Police with her attacker's name in 1988. Rewa told police he had been drinking with a mate at the time of the attack, however this was never checked. A detective did establish the person Rewa named in his alibi was living in Australia, but they never contacted him. At the time, Rewa had a conviction for the attempted rape of a nurse.
Sir David said since the initial police investigation, there had been significant changes to police policy and procedure when dealing with allegations of rape and sexual abuse.
This included "the recent changes that are still being implemented following the Commission of Inquiry into Police Conduct conducted by Dame Margaret Bazley".
Louise Nicholas, who was at the centre of that inquiry, was also working with the police in this area and could confirm the changes, he said.
"The Authority therefore decided an inquiry into the way police conducted their investigation 20 years ago was not warranted, particularly in view of the fact that many of the officers involved in the earlier investigations will have left the police force in the intervening period," Sir David said.
The issues were also connected to the conviction of Pora, which was likely to be the subject of ongoing court proceedings, he said.
Pora was convicted of Ms Burdett's rape and murder in 1994. He was convicted again at a retrial in 2000, which was ordered after the semen in Ms Burdett's body was found to belong to Rewa. Pora's lawyers this week filed an application with the Privy Council for leave to further appeal those convictions.
Sir David said the authority had determined it would be inappropriate for action to be taken in light of Pora's ongoing court proceedings.
"The Authority is currently reflecting on all of the issues that have now been raised relating to this matter," he said.
Police Association president Greg O'Connor said there were aspects of the police handling of complaints about the Rewa case "that would certainly not fit with the standards of policing we expect today".
He said he had yet to look into the claims the IPCA had declined to look into a complaint, and the Police Association's position remained there should be an inquiry into the Pora case.
"You've got to be careful basing everything on one television programme," Mr O'Connor said.
"Experience has shown that everything has got to be put in context and sometimes things are put out of context."
Justice Minister Judith Collins said in Parliament today that she had asked the IPCA why they did not investigate the complaint against police.
"I've taken the very unusual step of asking if they could provide me, as the minister responsible for them, for the reasons ... as this is a matter that one would normally expect would be passed to the IPCA."
- additional reporting by Phil Taylor of the NZ Herald