Councillor calls for inquiry into alleged problems but boss says accusations are wrong and damaging morale.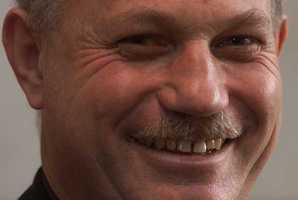 Bullying at a Waikato council is rife and an inquiry is needed to address the systemic and "toxic" problem which has resulted in 120 suspected cases, claims one councillor.
Dave Macpherson said Hamilton City Council must sort out its entrenched culture of bullying and harassment in the workplace before anyone else is harmed, after a science educator at the council-run Waikato Museum died recently. His death is not considered suspicious.
But council chief executive Barry Harris said Mr Macpherson needed to "put up or shut up" because his accusations were wrong and damaging the council's image and morale.
Dr Raymond Mayes' wife, Julie, has asked the coroner to investigate whether her husband's death was triggered by workplace bullying after the museum went through a major restructure which resulted in budget cuts, staff losses and an increased workload.
Mr Macpherson said the council was able to deny many settlements with staff because the reason for leaving was not recorded as bullying.
A council committee had requested low-level bullying complaints be recorded.
One staff member accused council managers of creating "bogus" restructures in order to get rid of certain staff.
"It's generally people who are good staff and have initiative but who will question something if they can see a better way.
"So if you aren't a 'yes' person you do not survive at Hamilton City Council."
An external audit of management procedures around bullying made 39 recommendations to improve the way the council treats claims of bullying and harassment.
The report, released in May this year and commissioned by the council as a condition of one exit package, warned more payouts were inevitable without change.
That followed another exit package letter to Mr Harris and Mayor Julie Hardaker warning of a flawed complaints process for employees.
However, Mr Harris said he was disappointed a finger of blame was being pointed at Waikato Museum staff.
"It is totally unacceptable to accuse people of causing the death of a friend and a colleague. I'm personally very angry.
"I understand the tragedy of it and the impact it has on the family but it's totally unacceptable to do this," he said.
Mr Harris denied there were 120 exit packages but said there were three formal complaints of bullying and harassment which were independently investigated and none substantiated.
He said the council had worked hard to create a safe environment for staff including training, working with the PSA to understand what bullying looks like, and establishing peer support and leadership.
The 39 audit report recommendations were either being assessed or had been implemented, he said.
Mr Harris said the accusation of bogus restructures was nonsense.
"As the chief executive I have led every restructuring and in every case it's been focused on achieving efficiencies and better performance."
Employee tells of 'toxic environment'
A former Hamilton City Council employee, who left the council in 2011 with a settlement after she com-plained of bullying, said she was one of many who left with a payout for bullying or were dissatisfied with the council.
The woman, who cannot be named because of her confidential settlement, said she put up with inappropriate, sexist and "Neanderthal" behaviour from her male manager and colleagues for two years before complaining.
"I got to a point where I couldn't really hack it any more."
She took a personal grievance against the council which was mediated.
"It was a very toxic environment."
A current staff member, who also could not be named, said the payouts were often six figures.