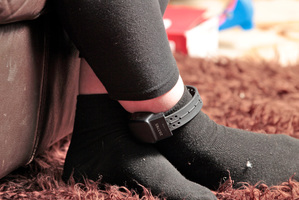 The Cabinet has approved the introduction of alcohol-monitoring bracelets for high-risk offenders and those bailed in the community.
Corrections Minister Anne Tolley said alcohol was a major driver of crime, and the monitoring bracelets were another tool to support police, increase public safety and reduce reoffending.
It is expected that upto 475 offenders and people on bail will be fitted with the bracelets each year.
The ankle bracelets detect the presence of alcohol through the skin.
A signal is sent to a central monitoring system and if alcohol is detected action will be taken, such as arrest or a breach charge being laid in court.
They will be fitted only to those considered of high risk to the community.
"Alcohol and drugs are a factor in the majority of crimes. A monitoring bracelet will act as a deterrent to high-risk offenders to stop them from drinking, making it less likely that they will commit more crimes," Ms Tolley said.
"In some cases, rehabilitation programmes may be offered to help address alcohol or drug use."
Legislation will be introduced into Parliament later this year allowing the Department of Corrections and police to carry out alcohol and drug testing on offenders and bailees who are subject to a court order or Parole Board condition prohibiting them from using alcohol and drugs.
Final decisions on funding and the precise technology used will be made following a procurement process currently being carried out by Corrections for all electronic monitoring equipment.
- APNZ