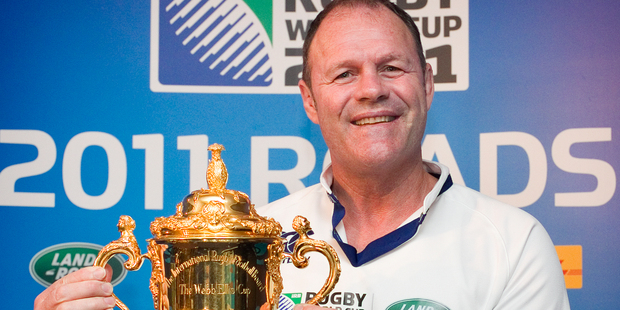 A World Cup-winning All Black has been named as a victim in an alleged credit card scam.
Former Auckland and international star Alan Whetton is one of 13 targets of an alleged fraudulent scheme by 20-year-old Ainea Harrison Faatoafe.
Faatoafe, of Mangere, appeared in Auckland District Court today facing 26 fraud charges accusing him of using other people's credit card details to pay for more than $9,000 worth of Air New Zealand flights.
He's also accused of illegally using a Working Style voucher to buy a $1,790 suit, cuff links, and tie.
The total amount of the alleged fraud is $10,820.
Faatoafe entered not guilty pleas today on all charges and was remanded on bail for a case review next month.
Whetton, the 6ft-4in (1.93m) flanker who was part of the 1987 World Cup winning side with his twin brother Gary, is named as one of the victims in court documents.
It's alleged that on March 9, this year, Faatoafe got hold of Whetton's Visa card details without claim of right with intent to obtain a pecuniary advantage dishonestly.
The same day, police say Faatoafe used the details to book Air New Zealand flights valued at $1,327.
Yesterday, Whetton, 54, said he wasn't left out of pocket, but was left wondering how his credit card details were accessed.
"How they get hold of the thing, I don't know," he said.
"Through Air New Zealand I guess is how they do it. It wasn't through the wallet."
Air New Zealand said today that Faatoafe had never worked for the airline.
"I can confirm that Ainea Harrison Faatoafe has never been employed by Air New Zealand nor has he had access to customers' credit card information through any of our secure payment systems," a spokesman said.
"As this issue is currently before the courts, we are not able to make any further comment at this time."
- APNZ