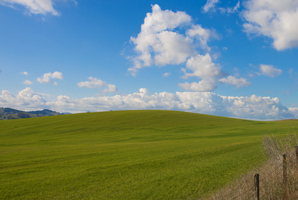 A 61-year-old man was killed when his farm vehicle rolled and crushed him as it tumbled down a bank on a rural property in central Hawkes Bay.
Police last night confirmed the man who died yesterday was semi-retired farmer and father-of-two Bruce Charteris of Napier.
Emergency services went to the farm at Tikokino just before midday.
Sergeant Clint Adamson said Mr Charteris had been helping friends on the farm when the four-wheel-drive he was in went over a bank.
Mr Adamson said the vehicle, described as being similar to a mini jeep, had caught Mr Charteris as it rolled.
It came to rest in a small dam.
Police believe he was trying to reverse the vehicle at the top of the bank at the time and went over the edge. It's understood he did not live on the farm and was helping friends to move a large tree.
His wife and adult son travelled to the property yesterday afternoon.
St John District operations manager Stephen Smith said a paramedic on the Lowe Corporation rescue helicopter and an ambulance from Waipukurau were sent to the scene but found Mr Charteris dead on arrival.
Central Hawkes Bay Mayor Peter Butler, who also farms in Tikokino, described the death as "an absolute tragedy".
"He was one of those blokes who was always laughing," Mr Butler said. "Everything was fun. His laugh was infectious - if you heard him laugh, you'd laugh, too."
He said the property was owned by the Charteris family.
Mr Adamson said police would investigate before referring the death to the coroner.
The Ministry of Business, Innovation and Employment had also been alerted.
For more articles from this region, go to Hawkes Bay Today