Fiji-Indians brought in to fill gap on buses face deportation now shortage is over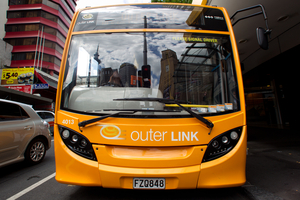 Foreign bus drivers on work visas employed to fill a shortage have been told they are no longer needed and could face deportation.
More than 30 Fiji-Indians employed by NZ Bus on yearly work visas - some since 2006 - have been told by Immigration New Zealand that their visas will not be renewed.
Most had brought their families and had hoped to gain residency.
Bus driving was put on Immigration New Zealand's skills shortage list in 2003, but the agency said the shortage no longer exists.
One bus driver said she was informed her employment was terminated while driving, and the "sudden decision" came as a shock.
"I knew I was on a temporary visa, but I was hopeful that Immigration was more understanding and merciful," said the mother of two.
"We were recruited to help New Zealand when there was a shortage of drivers and now that we're no longer needed, they want to just chuck us out.
"It hurts and I feel we have been totally used and taken advantage of."
The 48-year-old did not want to be identified because she was appealing the decision and was worried it would be jeopardised.
Immigration NZ area manager Michael Carley said the drivers were granted temporary work visas that did not guarantee that they would be able to remain here indefinitely.
"The Fijian bus drivers do not have a pathway to residence," he said.
Mr Carley said additional visas for up to 12 months were offered to the drivers in July last year to give them time to arrange their return home.
He said there were now New Zealand citizens or residents available to undertake the work of bus driver, or be trained to do the job, in Auckland and Wellington.
NZ Bus chief operating officer Shane McMahon said 33 bus drivers from Auckland were affected.
They had proven to be good employees, he said.
"We made representation together with the Council of Trade Unions to the Minister of Immigration ... asking for these employees to be granted residency, but that was turned down."
NZ Tramways and Public Transport Union president Gary Froggatt said he believed there was still a driver shortage here.
Mr Froggatt claimed about half of the job candidates referred by Winz to bus companies here "fail the tests".