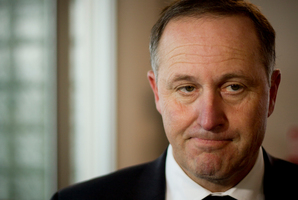 Any faint hope that the politicians might agree to put the national interest ahead of petty politics and take a bipartisan approach to the Fonterra baby formula contamination scare has soured faster than a glass of milk in the hot sun.
Just a day after saying Labour was "standing alongside" the Government, David Shearer yesterday broke ranks and put questions to the Prime Minister in Parliament suggesting the double whammy of budget cuts and the merging of food safety responsibilities into the Ministry of Primary Industries had hampered that agency's ability to detect and respond to food safety concerns.
Key responded by accusing Labour of suddenly playing the "blame game" barely 24 hours after expressing its willingness to stand shoulder-to-shoulder with National.
Since the scale of the crisis at Fonterra became apparent, National ministers have repeatedly stressed that finding answers to questions about what went wrong at the company and why it took so long for the public to be told of the botulism risk will be dealt with "at the appropriate time" and that time is not now.
Those ministers have argued there is already enough to do in ensuring public safety, withdrawing affected products and convincing foreign governments that New Zealand is treating the matter with the utmost seriousness.
The time to ask what Labour calls the "hard questions" - such as whether the ministry was too hands-off - is when the promised official inquiries are formally established. No dates have yet been set for any inquiry or investigation to get under way, however.
Labour remembers how it was shut out of media coverage for weeks in the aftermath of the February 2011 earthquake in Christchurch, while National, as the governing party, hogged all the attention for itself.
Labour appears to have decided it cannot afford a repeat of that episode. Judging from Shearer's follow-up questions yesterday, Labour, which is handicapped by Parliament being in recess next week, is is going to start demanding answers from now on.
It will have been a finely balanced decision, hingeing on a gamble that most people are likewise not prepared to be kept waiting for information about Fonterra's foul-up just to fit in with National's self-interested timetable.