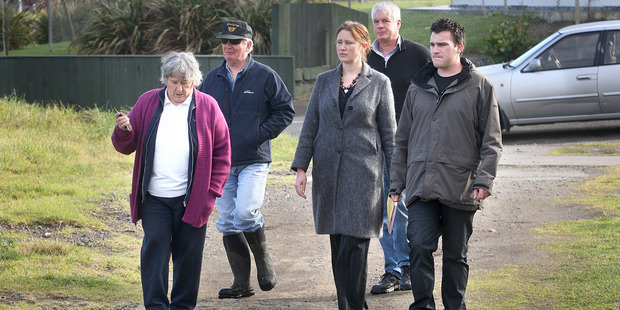 Stories making headlines around the regions today include a man who attacked a police car just outside Napier District Court, and the Whanganui River has become a "dumping ground".
A man has allegedly attacked a police car outside Napier District Court just a week after being released from prison.
Dead sheep and pigs, household waste - and 15 broken televisions and computers have been dumped along the Whanganui River.
The Independent Police Conduct Authority will formally apologise to the Legg family for giving them the wrong information.
Two of what is believed to be the only cases of botulism in New Zealand's history occurred in Rotorua during the 1980s.
Bay of Plenty couple Jack and Yvonne Steer don't think 65 years of marriage is a big deal.
Rotorua's brand new public toilets in the Redwood Forest are open for business
Almost 1000 Wairarapa voters have "disappeared" off the electoral roll.
Some of Rotorua's tourist attractions will star as backdrops on hit New Zealand show The Almighty Johnsons.
Dargaville couple Nigel and Donna Randell are preparing for the NAC Bodybuilding Universe Championships in Germany.
Otago has been basking in record-setting winter weather.
Gisborne Community Patrols have been suspended by police.
Marine Parade's iconic Norfolk pines may be removed after some were found to be suffering a mystery disease.
And finally a giant stuffed yak, among 35 other unusual animals, will go on auction in Dunedin.
Other stories making headlines around the regions include:
Hastings smokes air standards record.
Coroner declares man likely drowned.
Rugby fans get go ahead to buy booze in cans.
Angry mum stops feeding formula.
Look up and save our wood pigeons.
Fifty years of history destroyed in clubhouse inferno.
Man sentenced for sex with sister.