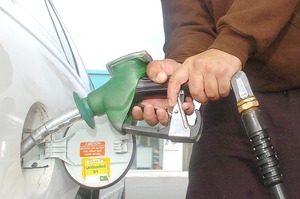 Despite modern vehicles being more fuel efficient, drivers still run out of gas and Aucklanders are the worst offenders, the Automobile Association says.
Nearly 6500 stranded drivers were rescued from the side of the road in the year to June 30 - down 2.5 per cent from the previous year.
However, the number of drivers who ground to a halt with an empty fuel tank on Auckland roads was up 4.5 per cent with the AA attending more than 2600 jobs in the region.
AA Roadservice's national manager John Healy said the level of mechanical faults and flat battery jobs had trended downward, but the level of out of fuel jobs was constant.
"Vehicles are more reliable and don't break down as often. They also provide drivers with the necessary information and warnings to avoid running out of fuel, but even the best features in the latest vehicles don't prevent drivers from running short," he said.
AA PetrolWatch spokesman Mark Stockdale said it was possible some drivers estimated how far they could travel on a dollar amount of fuel and then found themselves short when the price of petrol increased.
"Someone who puts in $40 of fuel each week may estimate being able to get to and from work for five days," Mr Stockdale said.
"But when the petrol price jumps 10 cents between fills, that $40 doesn't get them as far. People may need to spend a little more, or fill up sooner than normal."
However, there was no clear correlation between out of fuel jobs attended by the AA and fuel price spikes, he said.
Mr Healy said road service staff said half of the drivers blamed the vehicle rather than themselves for running out of fuel.
"The trip computer often cops flak if it states a few more kilometres were left when the tank runs dry. Others say they usually get a bit further with the fuel light on."
The worst offenders to run out of fuel were usually aged less than 50 and were often driving courtesy cars that were on loan from a panel beater or mechanic, he said.
"Courtesy car drivers are usually on their way to return the vehicle and have chosen to risk a low fuel tank over spending a few dollars on fuel to get it there."
Mr Healy advised drivers to avoid risk.
"When the needle starts getting close to E or if the fuel light comes on, it's a pretty good indication that you need to, head to the petrol pump.
"Running out of fuel creates problems for other motorists too, and the Police can even fine drivers for running out of fuel on motorways or busy roads."
- APNZ