Chief Science Adviser's wide-ranging report paints different pictures for country's regions in a warmer world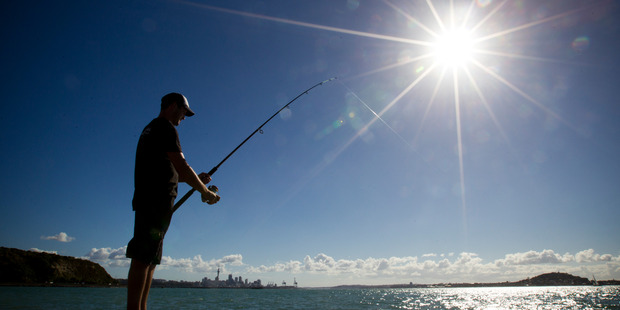 A new report has spelled out our future under climate change - but warns there is still much to learn over what it will mean for extreme events, diseases, pests and other impacts.
The report, published by the Office of the Chief Science Adviser yesterday, also says more work is needed to understand what 2C of change over the next century will mean for different regions.
But a climate scientist said it might never be possible to accurately pin-point future climates in specific locations.
The report does, however, make broad predictions for various regions around the country over coming decades, outlining wind, temperature, rainfall and seasonal extremes.
It said by the turn of the next century, Auckland would enjoy 40 warm days above 25C each year.
In the South Island, frosts in coastal spots would be rare by 2050, while by the same time, there would be two or more extra weeks of drought annually for much of the North Island and eastern South Island.
There would be less rainfall in summer and autumn over the west of the North Island - but rates could increase by 5 per cent in winter and spring.
The picture was again different on the other side of the island; the Gisborne and Hawkes Bay regions stood to lose up to 10 per cent of its winter and spring rainfall.
Around the country, Kiwis could expect a climate 0.9C warmer by 2040, and 2.1C warmer by 2090, according to mid-range projections for average temperature rises.
This would bring general changes, including heavier and more frequent extreme rainfalls, stronger extreme winter winds and bigger changes in pH in cooler waters.
Extreme weather events, such as floods and droughts, would become more frequent, while higher sea levels, rising at 30mm a decade, would worsen the impact of storms at coastal centres.
Native species could battle to adapt to warmer temperatures, heightening the threat of pests and human diseases.
For industries, there were pros and cons.
Increasing yields from rising CO2 fertilisation was likely to benefit the forestry industry by 2040 and beyond, but warmer and wetter conditions could bring more fungal pathogens.
Pastoral farmers would have to adapt, with pasture growth rates gradually changing in different regions and seasons.
While peak daily pasture rates were expected to increase in spring, this was likely to combine with lower autumn and summer growth in areas with reduced rainfall in these seasons.
In horticulture, shifting rainfall and extreme heat events could change characteristics of products from different regions, and rising temperatures could accommodate crops before seen only in northern latitudes, such as certain grape varieties. Ski tourism would suffer under a 2C scenario, with snowlines 300m higher. But at the highest elevations in the South Island, skifields could even receive more snow because of increased precipitation.
Victoria University climate scientist Dr James Renwick believed there was only so far scientists could go in attempting to make accurate projections.
"The smaller down the scale you go, the harder it is to do," he told the Herald.
"It's fairly easy to be sure about the global-scale changes, but when it gets down to local levels, there are so many things going on.
However, he believed there was enough good information at the moment to help climate-sensitive industries and centres make management decisions.
The Prime Minister's Chief Science Adviser, Sir Peter Gluckman, agreed.
"If there is a high probability of something happening, then we need to start thinking about what happens over the intermediate term," he said.
"Let's get beyond the debate over whether it's climate change and whether it's anthropogenic - because the science is in pretty good agreement about what's going on - and, as in any event, take a risk-management approach."


Warmer outlook for next three months
If you think it's been warmer than usual lately, get used to it.
Temperatures between now and October are likely to be above average in the North Island and in the north of the South Island, according to a seasonal outlook issued yesterday by the National Institute of Water and Atmospheric Research (Niwa).
Sea surface temperatures are also forecast to be above average along the east coast and further offshore, with conditions close to average to the west and in the Tasman Sea.
However, typical cold snaps, frost and snow conditions will continue.
Rainfall is forecast to be normal or above normal in the east and north of the North Island as well as the west of the South Island, while normal or below normal rainfall is likely for the west of the North Island and the north of the South Island.
Specifically in Auckland, Waikato and the Bay of Plenty, temperatures over the coming months are "very likely" to be above average.
Rainfall, soil moisture levels and river flows are all likely to be in near normal or above normal ranges.
The outlook
Ocean acidification: pH changes will be greater in cooler waters. North Island upwelling areas such as the Hauraki Gulf are more vulnerable to change. Impact in high latitude Southern Ocean expected first from 2040 onwards.
Temperature: A projected mid-range average increase of 0.9deg by 2040 and 2.1C by 2090. Fewer frosts - half the current number in the Central Plateau and becoming rare in South Island coastal spots by 2050. There will be more than 40 hot days of 25C plus in Auckland each year by 2100.
Wind: Increase in strongest winter winds by 2100. Fewer westerly wind components and more easterly winds in North Island as tropical zones move south in summer. More frequent and stronger westerlies during winter and spring in South Island.
Precipitation: Little change in the mean for all New Zealand but large geograph-ical variation. Decreases in the east of the North Island by 5 per cent, with smaller changes in the west. Increases in the west of the South Island by 5 per cent and decreases in the east.
Seasons and extremes: Heavier and more frequent extreme rain, but also more droughts. On average, two or more extra weeks of drought annually by mid-century for much of North Island and eastern South Island. West North Island: Summer and autumn rainfall decreases, in winter and spring rainfall increases by up to 5 per cent. East North Island: Decrease in rainfall in winter and spring by up to 10 per cent. South Island: More rain in the west and south in winter and spring, reduced precipitation in the east.
The impacts
Sea, snow and ice: The rate of sea level rise has been increasing and is now 3mm per year, due to thermal expansion of oceans and melting of land-based ice. New Zealand can expect an increase in the extremes of high tides and associated risks. Glacier volumes are predicted to decrease, and the snowline is projected to move upwards.
Industries: Impacts will be positive or negative depending on the type and location of the industry. With some degree of adaptation, near-term increases in yield and profit may be possible in some farms. But the impact of extreme events and changing pest scenarios need to be taken into account.
Health and biodiversity:Native species may be more vulnerable to climate change than those newly able to establish themselves. Changes in timing of key seasonal events may disrupt ecosystems. The prevalence and distribution of disease vectors may shift as the climate warms.
Infrastructure: The high and increasing percentage of population and infrastructure in coastal settings will mean high vulnerability to storm surges. Existing physical defences may be more at risk.