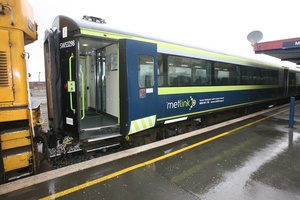 Wellington's suburban train services are all up and running.
Metlink trains were suspended for a time this morning following a 5.8 magnitude earthquake that was strongly felt in the capital.
KiwiRail says all track inspections have been completed and no damage has been reported.
However, a spokesman says there could still be some delays.