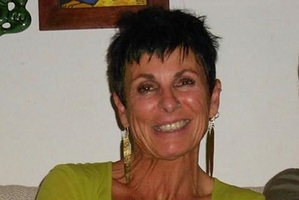 Friends, family members and supporters of murdered New Zealand teacher Prudence Hockley sighed with relief at her killer's sentencing in the United States yesterday.
A former collegue of Hockley's said the 30-year sentence handed to bodybuilder Johnnie Lee Wiggins by Judge Laura Middaugh at the King County Superior Court was a pleasing result.
The mother-of-three, 55, was in a relationship with Wiggins - a criminal with a history of illegal steroid abuse and violent and sexual offending - when she was murdered. She died in hospital on Christmas Day 2011. Wiggins' sentencing comes after a jury last month found him guilty of second degree murder.
James Schindler had worked with Hockley for 15 years before her death. Schindler said many members of the Woodinville High School community - where Hockley had taught English - were present at the sentencing.
Her former husband, Leonard Smith, and their daughter, Willa, also attended.
Hockley moved to the US in 1978 after meeting Smith in New Zealand, Schindler said. She was originally from Nelson and educated at Canterbury University. Schindler said a speech from Smith during the sentencing drew tears from colleagues and parents of the mother-of-three's former students. Hockley's youngest daughter, Maggie, who was 13 when she found her mother's unconscious body on their driveway in 2011, was not in court. Hockley's eldest son, Sam, who lives in New York, did not attend either, Schindler said.
"It was very solemn and silent," Schindler said of the atmosphere in the courtroom. "But, I think from colleagues and our students who were there, we were letting out our breath in relief."
Schindler said the sentencing would hopefully help those close to Hockley, whom he described as his best friend, look towards the future.
"I think it's a very good thought to know he's not going to hurt anyone else.
- APNZ