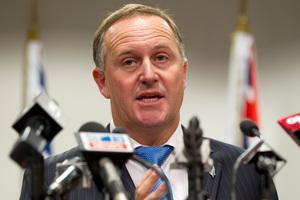 Another low inflation number yesterday has reinforced expectations that it will be early next year before the Reserve Bank starts raising interest rates and that it will turn first to restrictions on low-deposit lending to try to rein in Auckland's runaway housing market.
It is still finalising the policy and conferring with the Government, and has to give the banks at least two weeks' notice, which suggests it will be some weeks before the curb bites.
Labour and the Greens have joined Prime Minister John Key in calling for first-home buyers to be exempted from such restrictions, but everything the Reserve Bank has said so far indicates they will not be.
Instead it will limit the proportion of new mortgage lending a bank can do on deposits below some proportion, say 20 per cent, of the value of the property, and leave it to the banks to do the rationing.