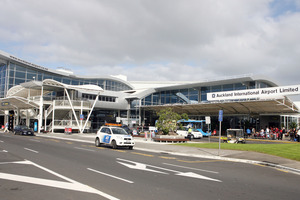 Passengers were evacuated from an Auckland Airport terminal last night after smoke from a small fire activated a sprinkler system.
An airport spokeswoman said the departures lounge was evacuated shortly before 9.30pm after smoke set off the alarms.
There was a small fire in behind a lighting unit in a pillar, said Fire Service spokesman Scott Osmond.
"It was put out by people who with an internal fire hose," he said.
The hose and a sprinkler system caused a mess in the building and passengers were being processed from a different area before their flights.
Five crews attended the incident, as two alarms were initially activated, Mr Osmond said.
At least three flights were delayed.