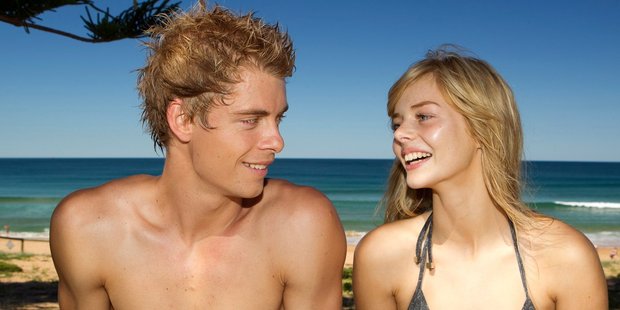 TV3's loss of Home and Away to its rival could see 3 News ratings take a hit after steadily building its audience after the last year, a media commentator says.
It could even affect the rest of the evening viewing, as the networks use pre-news shows to set up their prime time numbers.
MediaWorks receivers KordaMentha confirmed yesterday that TV3 was disappointed the Australian soap opera had chosen to cancel its agreement and grant the licence to TVNZ.
The loss was understood to have been triggered by a clause nullifying the contract if the company goes into receivership.
A well-placed source said the loss of the high-rating Aussie soap became apparent this week and MediaWorks' attempts to save it failed.
Rights to the show are held by the European distributor Endemol.
KordaMentha partner and receiver Brendon Gibson said while the management team was disappointed at the loss, MediaWorks would continue to produce and broadcast "great television" for its viewers and the business was "much bigger than one show". Mr Gibson said MediaWorks was now focused on providing "a top quality alternative to Home and Away that our loyal audience will enjoy just as much".
The show currently airs in the 5.30pm weekday slot which helps drive viewers to 3 News at 6pm.
Media commentator Martin Gillman said the loss of the off-peak show wasn't too important for the network but it could have a knock-on effect for the 6pm news show.
"The drop in the news ratings could be significant," he said. "When they last rested Home and Away, which they tend to do over the Christmas holiday period, 3 News' ratings dipped quite significantly and that's the big issue that they have."
It could even have an impact on audiences for the rest of the night. Mr Gillman thought TV3 would likely replace Home and Away with a cooking show because that sort of programme was popular at the moment and could help the run-in to the news.
Over the past year, 3 News had been doing well and was steadily gaining viewing figures, he said.
In a statement, TVNZ confirmed it had signed a deal to bring the show back to TV2 screens. "Loyal fans can be reassured that we'll give Home and Away a great weeknight timeslot, with catch-up episodes planned for the weekend," said Jeff Latch, TVNZ's head of TV One and TV2.
The network will release schedule details for the show soon.
6pm news battle
One News: 663,330
3 News: 298,580
Home and Away: 259,850
*Nielsen Television Audience Measurement, all 5+, for July 4
- APNZ