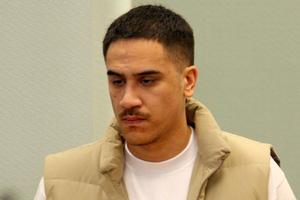 A man found guilty of murdering a woman he ran over in an Auckland shopping centre carpark has lost an appeal against his conviction.
A jury in the High Court at Auckland last July found Christopher Jacob Shadrock guilty of the 2008 murder of Jian `Joanne' Wang.
Shadrock ran down Mrs Wang in a stolen 4WD in the carpark of the Manukau Westfield shopping centre, in front of her young son, after snatching her handbag.
He was sentenced to life imprisonment with a minimum period of imprisonment of 12 years.
In a decision released today, the Court of Appeal dismissed his appeal against conviction.
Two other men, Terence Tere and Maka Tuikolovatu, also had their appeals against conviction dismissed.
Tuikolovatu was found guilty of hiding Mrs Wang's handbag at his home and sentenced to 18 months in prison.
Tere and two others were found guilty of destroying evidence relating to the murder, after setting fire to the Nissan 4WD in the days following Mrs Wang's death. He was sentenced to six months' home detention.