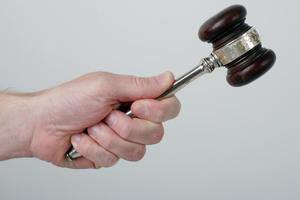 A Tauranga businessman and undischarged bankrupt branded a "serial liar" by a judge has had his bid for home detention dismissed.
Raymond Anthony Andrews, 63, was sentenced in March to 15 months in prison on seven counts of controlling a business while bankrupt, plus two each of obtaining credit by deception and concealing property, namely two bank accounts.
He had sought home detention but during sentencing in Tauranga District Court, Judge Thomas Ingram said Andrews "deceived and preyed on vulnerable people" over several years.
He told Andrews he needed to protect the rest of the community from "serial liars" like him.
"I have met some liars in my 35 years working in the courts but the lies you have told have been significantly outstanding, and you even had the jury in fits of laughter because your explanations were so improbable," the judge said.
Andrews appealed against the judge's refusal to grant him leave to apply for a substituted sentence of home detention, saying the judge erred in in placing too much weight on the nature of the offending and on the need for deterrence.
In a decision released today, the Court of Appeal dismissed Andrews' appeal, saying it did not accept that the judge made any error in his assessment of the seriousness of Andrews' offending or the importance of deterrence.
Andrews was bankrupted in 2008 after a creditors' petition. He had been director of four failed companies before his bankruptcy.
An undischarged bankrupt cannot engage any business management or control or obtain credit without the Official Assignee's permission.
But between 2008 and 2011, Andrews defied the Official Assignee's instructions and engaged in similar business activities after misrepresenting himself to business owners in the industry he had previously worked in.
- APNZ