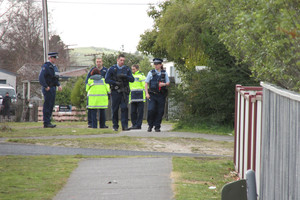 Name suppression has been lifted for the man arrested after a 12-hour stand-off with police in Taupo on Sunday night.
Reuben Anthony Major, 38, of Taupo, appeared in the Rotorua District Court today on two charges of male assaults female, one charge of possession of a 12 gauge shotgun and one charge of entering a building without authority with intent to commit a crime.
No application for bail was made. Major was remanded in custody without plea to reappear on July 25.
For more articles from this region, go to Rotorua Daily Post