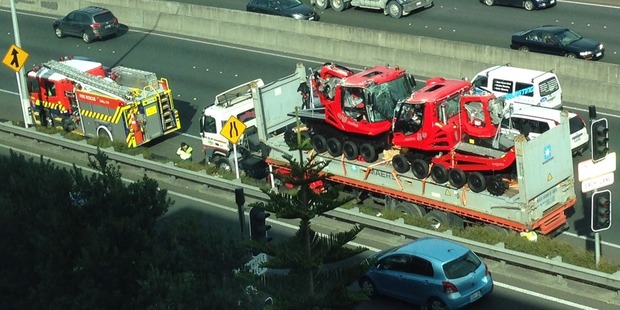 Pieces of concrete blocking southbound lanes on the Auckland motorway have been cleared, and traffic flow is back to normal.
The lanes were closed after a truck carrying a snowplough hit and damaged the Greenlane motorway overbridge just before noon today.
Police said the lanes were closed for about 40 minutes while concrete from the bridge was cleared.
No one was injured in the incident.
Send your photos and videos here.
- APNZ