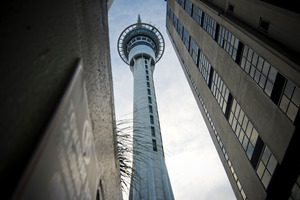 The Auckland Council has set an average rates rise of 2.9 per cent this year - slightly down on earlier rises of 3.9 per cent and 3.6 per cent in the first term of the Super City.
However, under a three-year process to phase in a single rating system for the Super City, which has seen some ratepayers getting big rate rises and others paying less, 94,371 households will pay the maximum increase of 10 per cent and 79,327 households receive the maximum decrease of 2.5 per cent.
This year's budget includes support for a controversial $30 million white-water-rafting and kayaking facility at the Vodafone Events Centre in Manukau, which opponents have called "dodgy" and "risky".
Under the council decision, the Counties Manukau Pacific Trust could receive about $20 million from the sale of a piece of adjacent council-owned land but cannot seek further council funding for capital or operational costs.
The trust has promised to raise the remaining $10 million for the project.
It is a pet project of Mr Brown, who has removed himself from the debate because of a conflict of interest. He has close ties to trust chairman Sir Noel Robinson and events centre chief executive Richard Jeffery.
Late additions to the budget include $1.6 million to upgrade the Ellen Melville Hall in the CBD, $1.3 million for the Warkworth Town Hall upgrade, $300,000 for the Pah Homestead in Hillsborough and $250,000 for The PumpHouse in Takapuna.
Watercare Services has said it would hold water prices this year, which are charged separately to rates.
Councillor Cameron Brewer opposed the budget, saying he had concerns about plans to borrow $1.2 billion, or $3 million a day.
"Borrowing is nice for inter-generational fairness and strategic assets. I just hope that is where it is going," he said.