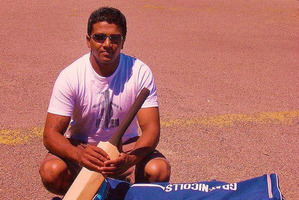 A jury has been empanelled this morning in the trial of two Sri Lankan men accused of murdering fellow countryman Sameera Chandrasena.
But after their selection took more than one hour, they have now been sent home until tomorrow while the judge and defence counsel discuss legal issues in closed court.
Mr Chandrasena, 28, was working as a dairy farmer in the quiet North Canterbury town of Oxford when his charred remains were found at his rented Domain Rd farmhouse last February 23.
A post-mortem examination found he had died as a result of assault injuries before the fire started, the Crown will allege.
Viraj Alahakoon, 34, and Thuvan Sawal, 24, both of St Albans in Christchurch, are jointly charged with the murder of the popular, cricket-loving Mr Chandrasena, as well as arson.
Mr Alahakoon is also charged with assaulting a woman with a pair of scissors on December 5, 2011, and assaulting her again on December 26, 2011.
The jury trial in the High Court at Christchurch is set down for six weeks before Justice Christian Whata, but is likely to last for around a month.
Up to 36 witnesses could be called, and both accused will be assisted in court by Sinhalese interpreters.
- APNZ