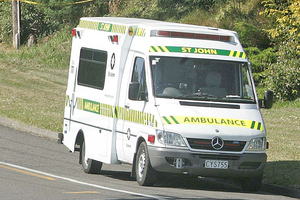 A man's fatal decision to leap from a bank onto a raft he had been thrown out of on a swollen Bay of Plenty river has been described as "unfortunate" by a coroner.
An inquest in Whakatane this morning heard the moments leading up to the drowning of Taupo plumber Terry Mason during a hunting and rafting trip in the Raukumara Ranges in October 2010.
Mr Mason, 44, had been with experienced Kawerau rafter Graeme Arden, Mr Arden's wife Kylie, and Taupo man Stephen Moncur on the planned six-day trip when they tried to cross the Motu River about 3.30pm on October 15.
The river was flowing about four times the normal run of water for the Motu when the group attempted to navigate an area of rapids.
All but Mrs Arden were tipped from the raft.
Mr Mason failed to keep hold of the raft but was seen on a bank shortly after, Sergeant Denis Foster told the inquest.
"For some reason, Mr Mason jumped back into the water in an apparent effort to get back to the raft. [He] failed to rejoin the raft, passing completely underneath it."
The rest of the group, who last saw Mr Mason positioning himself on his back with arms folded across his chest to negotiate the rapids, raised the alarm when they were unable to find him.
His body was found 10km downstream the next day.
Mr Foster said Mr Mason, who had recently been introduced to hunting and rafting by the Ardens, had thrown himself into the sport "with relish".
"He was aware of the risks involved in rafting the Motu but took time off work so that he could enjoy his newfound passion."
Asked by Coroner Wallace Bain whether the river conditions were overly hazardous at the time, Mr Foster said experienced rafters had negotiated the river at faster rates.
But both agreed Mr Mason's decision to re-enter the river after he had made it to shore was unwise and unfortunate.
Dr Bain concluded with a message to rafters in raging rivers: "If you get chucked out and end up on the bank, you should stay there."