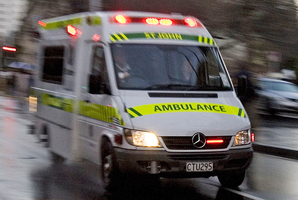 A 27-year-old woman has died from the injuries she sustained after falling from a moving vehicle in the early hours of Sunday morning last week.
The woman was a passenger in a maroon Toyota Hilux ute that was being driven by her partner when the incident happened in Halswell. it is understood her partner stopped immediately to summon emergency services.
Police have named the victim as Libby Francis McKay of Christchurch.
Detective Sergeant Jason Stewart says her partner had been spoken to by police and was helping them with their investigation.
Inquiries into her death are continuing.
Police said the car was driving at about 70km/h when the incident happened on Branston St.
Police have called for witnesses, who may have seen a maroon Toyota Hilux twin cab utility driving on Halswell Junction Road near Shands Road at about 1.45am on Sunday 9 June, to phone Christchurch central police on 03 363 7400.
- APNZ