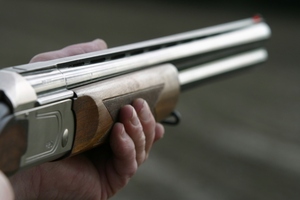 The man accused of pointing a loaded gun at an eight-year-old boy to get him to leave the computer before discharging the firearm into the computer screen as been found not guilty of all charges.
Geoffrey John Buckley, 35, has been on trial at the Napier District Court this week after previously denying two charges of reckless use of a firearm and one charge of reckless use of an airgun.
One charge related to the incident with the computer, and the other two to separate incidents in which the crown alleged he discharged a rifle and a slug gun in the presence of his ex-partner and her children.
His lawyer, Roger Philip, said yesterday that Buckley denied any of the incidents had happened and that he did not even own any of the firearms he has been accused of discharging.
The jury took just over an hour to deliberate before returning with their verdict.
Outside court Buckley said he was "rapt'' and planning to get on with his life after a "long week''.
For more articles from this region, go to Hawkes Bay Today