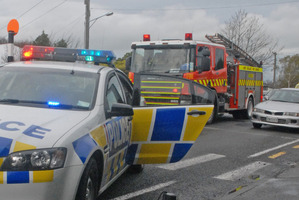 The University of Auckland's chemistry building was evacuated this morning after a construction worker hit a gas pipe.
A Fire Service spokesman said emergency services were contacted about the incident on the corner of Symonds St and Wellesley St about 11.30am.
He said a digger operator at a construction site had struck a gas pipe.
A Vector spokeswoman said gas workers were at the scene repairing the damage.
The university's chemistry building had been evacuated.
- APNZ