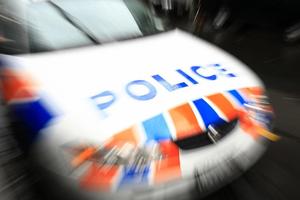 Two men were thrown from their vehicle when it crashed into a concrete wall in Gisborne last night.
Police said the vehicle was heading west along Aberdeen Rd when it lost control and collided with a concrete block wall about 11.38pm.
Two men were thrown from the vehicle which came to rest on a nearby property.
The men were taken to Gisborne Hospital with serious, but not life-threatening injuries.
Police appealed for information from anyone who saw a dark Honda Prelude driving erratically in the area.
- APNZ