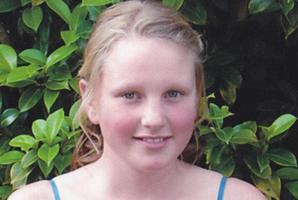 Jolon Sweeney says he helped teen killer Jeremy McLaughlin because he was fearful for his own life.
He knew that McLaughlin had bashed an Australian schoolboy to death years before, and he'd even threatened to kill him before.
Sweeney had recorded his flatmate rowing with an ex-girlfriend.
"He (McLaughlin) said to me, if you've recorded me, I will kill you," Sweeney said today.
Now, he hopes his former friend and flatmate never gets out of jail for murdering Christchurch teenager Jade Bayliss on November 10, 2011.
After being sentenced to 200 hours of community work today for his role in helping McLaughlin try and get away with the burglary and arson of 13-year-old murder victim Jade's house, Sweeney apologised to her devastated family.
"I've been in contact with Tina Bayliss (Jade's mum) and she kind of understands to a certain extent what I did was for my own personal safety," he told APNZ outside court today.
"I said I'm sorry for what he has done, because it's not fair that she has lost a beautiful girl because of a selfish you know what."
Sweeney, 41, helped dump some things taken out of the Bayliss family home by McLaughlin after he had strangled Jade with a piece of cord, stuffed socks in her mouth and torched her house.
He knew that Mclaughlin, 35, had killed before.
In Australia in 1995, Mclaughlin bashed 14-year-old Phillip Vidot with a cricket bat, while a mate ran him over in a car.
Vidot died, and Mclaughlin was sentenced to 12 years in jail for manslaughter but after just four years he was deported to his native New Zealand in 2001.
Sweeney hopes McLaughlin never gets out of jail.
"I've got a young boy... and I don't want my son to be one of his next victims," an emotional Sweeney said outside court.
"If he ever gets out... I"ll do what I have to do to look after my own. I wouldn't go to the extent of doing anything that he's done, but I'd make sure that he never walked again."
McLaughlin had returned to the Christchurch flat he shared with Sweeney after McLaughlin killed Jade and set fire to her house.
He'd already pawned some of the things he'd stolen, but was left with some Playstation games and family documents, including passports.
Knowing that they were extremely incriminating, he knew he had to dump them, Justice Graham Panckhurst today as he sentenced Sweeney, who had pleaded guilty to being an accessory after the fact of the burglary and arson.
McLaughlin roped in Sweeney to help him dump the evidence, and together they drove to McLeans Island, on the outskirts of the city, and offloaded the stolen items in long grass.
They were both arrested by police later that day.
Initially, Sweeney stuck to the story that McLaughlin had come up with, and they were put in the same police cell.
But four days later, Sweeney changed his tale, and told police what really happened.
Justice Panckhurst stressed today that Sweeney did not know Jade had been killed, until police had interviewed him later that day.
"It seems to me your choice of flatmate, to a certain extent, explains your predicament today," said Justice Panckhurst.
The judge accepted that Sweeney had been "fearful" of McLaughlin.
Justice Panckhurst said he had no previous convictions, had a positive pre-sentenced report which highlighted him as being assessed as a low risk of reoffending.
After he was sentenced a relieved Sweeney, who now lives in Auckland, was glad it was all over.
"I'm not a bad person. The last two years have been hell, with this hanging over me. I was just to get on with my life," he said.
"If there was such a thing as a time machine, and take him out and take myself out, to save her life, I'd do it in a heartbeat.
McLaughlin was found guilty of murdering his ex-partner's daughter after a trial in April.
His sentencing had been set down for today but has been put off until August 22 while Justice Panckhurst seeks further reports.
- APNZ