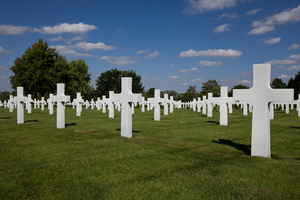 A West Coast council is considering the creation of an "eco cemetery".
The Grey District Council discussed the issue at a meeting on Monday after a submission from the Natural Burial Organisation showed that Wellington, Otaki, New Plymouth, Nelson, Motueka and Whanganui already have "natural" cemeteries and 12 more will be created soon.
Headstones are discouraged but grieving families can plant trees on plots. Because they are not embalmed, bodies in eco-cemeteries naturally decompose and to hasten the process, coffins are made of untreated timber and the graves are normally about 1m deep in the "active soil" layer.
The council does not have a budget for the initiative but the assets manager Mel Sutherland said he would scope some suitable sites for consideration later.