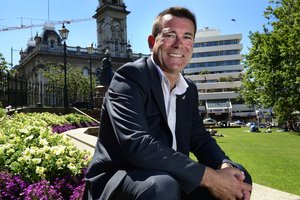 Seventeen sponsored migrant parents are dead and more than 3000 have left the country, new figures released by the Immigration Minister show.
Last week, the Herald reported that 2968 migrants who sponsored their parents under a family reunification scheme are not in New Zealand.
Of the 5125 sponsored parents, 1847 have been left alone in the country and 55 had not entered New Zealand.
Immigration Minister Michael Woodhouse said the parent policy was aimed at enticing more skilled migrants and entrepreneurs by providing a pathway for family reunification.
"Nearly two-thirds of parents whose child sponsor has left New Zealand have actually left with them," he said.
The parent category was relaunched last July as a two-tier scheme, where general criteria for health, character and English language must be met. Applicants who can prove they could bring $500,000 of settlement funds into New Zealand, or have a sponsor who earned at least $65,000, will be placed in the top tier.
Less wealthy applicants are put into tier two, and may have to wait up to seven years to get a visa.
The estimated time it takes to process tier one applicants is six months. There was an increase of 14 per cent in approvals under the parent category last year, up from 4036 in 2011 to 4601.