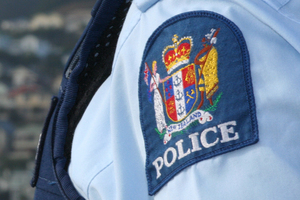 Two police cars have been torched in suspected arson attacks in Lyttelton overnight.
Firefighters were called to Lyttelton Police Station in Sumner Road at around 2.10am after a neighbour reported hearing an explosion and seeing flames at the station.
One marked patrol car has been written off and another has suffered heat damage, while the station's wall was also charred, forcing officers to use a ladder to clamber inside this morning.
Lyttelton Sergeant Gary Manch said a woman was located by police close to the scene shortly after the incident, and had been spoken to by investigators.
No arrests have been made at this stage, and enquiries are continuing.
Two small rubbish bin fires had also been found on London Street which appeared to have been lit shortly before the police station fire.
"Fortunately we can still use the station - although we're having to clamber in through a ladder at the moment as the area is still a crime scene," Mr Manch said.
"We're fortunate that the damage wasn't more severe - but it's still a blow.
"We lost the old police station after the earthquake and were just getting back on our feet in our temporary building."
- APNZ