Private landlords largely unmoved to help Housing NZ campaign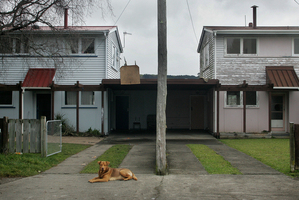 Guaranteed rent is not enough to tempt landlords to lease their properties to Housing New Zealand, an investors' association says.
Housing NZ has been campaigning to turn around perceptions of its leases as it tries to persuade private landlords to offer their properties to make up a shortfall of houses, particularly in Auckland. It has developed a new lease agreement that includes the option of a shorter fixed term, starting at five years, rather than the 10 to 15 that was previously standard.
It also commits HNZ to meet all repairs up to $5000. Rent is guaranteed whether the property is tenanted or not.
HNZ has 69,000 properties. But the number leased to it in Auckland has fallen over recent years. In May 2009, private landlords leased 2229 properties to the Government. By May last year, that had fallen to 2097.
Marcus Bosch, HNZ's general manager property services, says it looks for privately owned homes in areas of strong demand.
"We are continually building, redeveloping and acquiring properties to meet demand," he says.
"Home leasing is one example of how we use a mix of methods to acquire and provide homes to people and families most in need. Leasing properties offers Housing NZ the opportunity to rapidly provide a new mix of dwellings as demand changes."
He says the most recent home-lease campaign has been designed to attract two and four-bedroom homes in Auckland, Wellington, Christchurch, Bay of Plenty and Palmerston North. Nationwide, 3313 private homes are leased to HNZ, up from 3278 in May 2009.
Bosch says leasing to HNZ takes pressure off landlords. "Home lease allows landlords to be hands-off, with no need to deal with finding or managing tenants, chasing rent, general maintenance or even arranging inspections."
But Auckland Property Investors Association president David Whitburn says HNZ leases have fallen from favour with investors because there is a perception it haggles over repairs and maintenance. "Their tenants do provide a lot more wear and tear than run-of-the-mill tenants."
He says he has been told to tell his membership HNZ has a waiting list of 10,000 and private landlords will need to help with that.
Whitburn says HNZ typically pays about 10 per cent less than market rent. When the market is buoyant and supply strong, as in Auckland now, the rental guarantee is not a big drawcard.
Bosch says rents are reviewed annually and adjusted in line with the Consumer Price Index, capped at a maximum of 3 per cent.

Investor able to 'do good'
Investor Kirsty Merriman has two rental properties. She placed her first one with Housing New Zealand in 2006. "I had spare cash and somewhere had read about HNZ. I did not want to just make a quick buck as many were doing at the time, rather I wanted a long-term investment and had thought there may be a way of doing some good.
"I got in touch with HNZ and asked if they needed any houses for groups, and they did. They had a property they had found themselves but were happy for me to own under community group conditions."
She said her initial impressions of the scheme were not great. "The worst incident was the unauthorised roof repair - it shocked me because I could see how contractors were ripping off the Government."
Merriman said the system had become more professional.
The Government announced in the Budget that it would also be relying on providers such as the Salvation Army to provide housing.