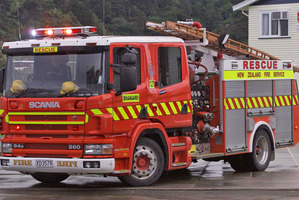 No one was inside a car found down a bank off Paekakariki Hill Rd in Wellington this morning.
Emergency services were called to the scene about 8.40am after a car was seen about 20m down a steep hill in bush.
A ropes rescue team reached the car and found it empty. It appeared to have been there for some time, said a Fire Service communications spokesman.
Crews were leaving the scene.
Police are trying to contact the registered owner of the car to find out who was driving it at the time of the incident, believed to have happened some time ago, said a Police central communications spokesman.
The car is being towed up the bank.
- APNZ