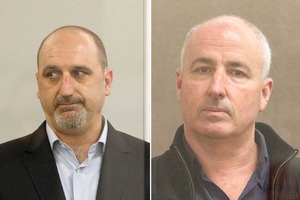 The men who ran the Switched on Gardener hydroponic supply shops must remain behind bars ahead of an appeal against their convictions and sentences.
Owner Michael Quinlan and general manager Peter Bennett were sentenced to imprisonment last month after being convicted of 16 counts of supplying equipment to grow cannabis through the chain of 16 stores.
Quinlan was sentenced to four years and three months in prison. Bennett, who was also found guilty of an additional count of possessing equipment, was sentenced to three years and nine months.
The pair applied for bail pending the outcome of appeals against conviction and sentence.
But in written judgments, released today, the Court of Appeal ordered the men to remain behind bars.
Justice Lynton Stevens said the grounds for both men's appeals against conviction had not been given in detail, which meant it was inappropriate for the court to assess the strength of the appeals.
The pair gave more detail about the grounds for their appeals against sentence - including that the sentencing judge had wrongly attributed the criminal culpability of Switched on Gardener staff members and customers.
But Justice Stevens said it would be premature to assess those grounds of appeal at this stage.
Bennett also argued for bail on the grounds of health considerations due to his Type 1 diabetes.
However, Justice Stevens said he was satisfied with the regulations and procedures in place to ensure Bennett received appropriate medical treatment.
- APNZ