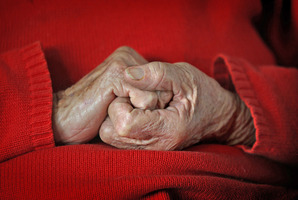 The medical care of an elderly woman who died in Tauranga Hospital has been criticised by the Health and Disability Commissioner.
Doctors failed to diagnose an abdominal hernia with bowel obstruction, and the woman died of a brain injury suffered during a cardiac arrest at the hospital.
The report by commission Anthony Hill said the fit and active 78-year-old woman (Mrs A) was admitted to hospital in mid-2010 with vomiting, dehydration and a groin lump.
She was reviewed by a junior registrar (Dr D) and a medical consultant (Dr C) who diagnosed an abdominal malignancy.
The next day she was reviewed by Dr D alone, as the consultant was working elsewhere.
The registrar spoke with the patient's GP, who queried that the cause for her vomiting had not been found, but Dr D did not pass these concerns on to the consultant, or give a handover to weekend staff.
She was not reviewed for 27 hours, during which time her condition deteriorated and she continued to vomit, with her husband emptying the containers himself because nurses were not available often enough.
Mrs A's condition was reviewed by a house officer on Saturday night, and pneumonia diagnosed.
The house officer noted he had been asked to see her earlier in the day, but it was one of the busiest days he'd ever worked.
As the hospital was full, she was moved to a surgical ward accepting medical overflow patients, but because the nurse was on a tea-break no handover was given.
That evening her condition rapidly deteriorated. Nurses paged a house officer at 9.30 but she was not seen until 11pm. At 11.30pm she went into respiratory arrest and then cardiac arrest.
She was transferred to the Intensive Care Unit, and the next day the hernia was diagnosed during surgery. However, she had suffered a severe hypoxic brain injury during the cardiac arrest, and died a few days later.
The commissioner found the consultant failed to ensure he was adequately informed of the patient's history, and failed to consider a hernia with bowel obstruction as a possible diagnosis.
The registrar had failed to take an adequate history and failed to report that and the GP's concerns about a possible hernia to the consultant.
The Bay of Plenty District Health Board also failed to provide an appropriate standard of care, had inadequate clinical records and inconsistent and flawed clinical handover processes.
The commissioner said he had "significant concerns about the lack of consultant-level care, and that Mrs A was reviewed by a first-year registrar the day after an acute admission.
Since then the board has made several changes to processes and rostering of senior medical officers.
Both doctors and the board have been asked to apologise to the family for the shortcomings in care, as well as reviewing procedures and standards.
Medical Council of New Zealand will be advised of the finding, with a recommendation that it undertake a competency review of Dr D.
- APNZ