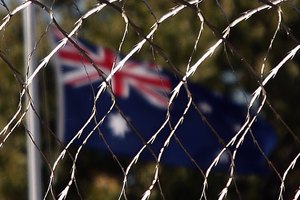 Justice Minister Judith Collins plans to launch a public register of criminals deported from Australia.
But the plan doesn't go far enough for lawyer Rennie Gould.
In 2011 Gould represented Toetu Tui Saili, who almost beat a man to death just days after returning from a sentence for armed robbery in Australia.
Tui Saili, who hadn't lived in New Zealand for 30 years, was given a few dollars and booked into a hotel room by authorities, despite having severe mental-health issues. Gould said Tui Saili "just snapped, just went nuts" after victim Daniel Cummings threw a bottle through the window of his mother's Porirua home.
"I think it is irresponsible that the authorities could leave this guy alone with no monitoring."
Under Collins' proposals, information held by Australian officials and used for border control would be given to New Zealand police. Public Protection Orders could be used to lock up the "absolute worst and most dangerous offenders".
A spokeswoman for Collins said there were no plans to legislate parole-style monitoring .