The recorded crime rate is at its lowest level since 1982, yet fear of crime remains high. From the disappearance of Kirsa Jensen 30 years ago to the cold-blooded shooting of stop-go man George Taiaroa this year, a few high-profile murders have shaken New Zealand's self-confidence.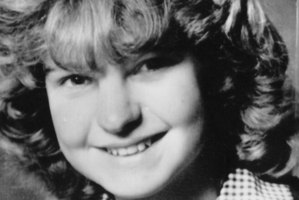 Thirty years ago, 14-year-old Kirsa Jensen jumped on the back of her horse, Commodore, to take him for a ride down the beach. Today, her mother, Robyn, is still waiting, hoping to bring her daughter home.
"It's a very long time to be waiting to find your daughter," Robyn says. "I will always seek to find her. A mother's love never diminishes and my hope never diminishes. Miracles do happen."
The disappearance of Kirsa Jensen on September 1, 1983, shook middle New Zealand from its complacency. It was the end of Godzone, of the quarter-acre pavlova paradise. No longer was this a place where you could let your kids play out of sight, or leave your house and car unlocked. This was a country where children went missing, were kidnapped, abused, murdered.
It started at 3pm when Kirsa untethered Commodore from the paddock next to the family home in Riverbend Rd, on the southern outskirts of Napier.
Kirsa was seen galloping along Awatoto Beach an hour later.
When she had still not returned home by 5.30pm, Robyn called friends and family to help search and then, at 6.45pm, she called in police. They found Commodore near the Tutaekuri River bridge. One concerned passerby had encountered Kirsa with blood on her face. She told him she had fallen from her horse and someone had gone to tell her parents.
Another witness reported seeing her by the gun emplacement near the mouth of the river, being held at arm's length by a man, next to a white ute. One man told police he had driven past a white ute at about 4.30pm and the driver had his arm around a girl in the passenger seat.
Detective Inspector Ian Holyoake was picked to head the inquiry, and police appealed for information. Police divers and forensic experts could find no trace of Kirsa. Napier's Daily Telegraph offered a $5000 reward.
William John Russell, a convicted rapist, came forward to identify himself as the man seen with Kirsa at the gun emplacement, but denied responsibility for her disappearance. Police found no evidence to bring him to trial, though he made and retracted confessions on several occasions. Nine years later he was admitted to Lake Alice psychiatric hospital; shortly after his discharge, he committed suicide.
Kirsa's death brought a dark cloud over New Zealand. Over subsequent years, our comfortable complacency was replaced as Kiwis reconsidered their self-image.
More disappearances followed: Teresa Cormack, Karla Cardno, Louisa Damodran, Ben Smart and Olivia Hope, Kirsty Bentley.
In some cases the bodies have never been found; in others, nobody has been brought to justice.
Violent crime rates soared and dominated the news. Anecdotal reports indicate that New Zealanders now fear crime more than they did 30 years ago when Kirsa Jensen went missing. That fear overshadows the reality, because in recent years the crime rate has dropped down to the levels we last knew in the idyllic days of the early 1980s.
In 1982 the recorded crime rate was 960 for every 10,000 people. This rose to 1314 in 1992 but by 2012 had dropped to 848.
The 1989 murder of young Swedish tourists Sven Urban Hoglin and Heidi Birgitta Paakkonen changed the world's perception of New Zealand. No longer was it a safe escape from the crime and violence of the real world. No longer was it an untouched, uncorrupted paradise.
The couple disappeared in April 1989 on the Coromandel Peninsula.
David Wayne Tamihere, who was living rough in bush in Mataroa Bay, Coromandel, on the run after being bailed in 1986 for sexual violation, was arrested, charged and convicted of their murders. He was sentenced to life imprisonment in December 1990.
The following year, Hoglin's body was found by pig-hunters in the Coromandel ranges. Paakkonen's remains have never been found.
Former cabinet minister John Tamihere, David's brother, says the case caught the public's attention for several reasons.
"Firstly, the victims were attractive and secondly, they were tourists. We prided ourselves on looking after visitors but then we had a striking couple going missing.
"Then you had a villain on the run for rape. Put it all together and a Hollywood scriptwriter could have written it."
David Tamihere, who was released from prison in 2010, still maintains his innocence. He is "rehabilitating quite well", his brother says.
But when David Tamihere was arrested in 1989, New Zealand society was undergoing a huge change. "New Zealand had a church-led society. Everyone knew their neighbours and it was a much more cohesive, connected society. New Zealand closed down on a Friday and if you didn't play rugby or netball at the weekend you were a pussy.
"In the late 1980s, following Rogernomics, shop hours were extended and the neighbourly networks began to break down. Between 87 and 92 we lost more jobs than over any other period. There was a huge malaise.
"There was a rise in divorce and domestic violence."
Does that social turmoil and unemployment explain an increase in violent crime? Perhaps, in part. Does that excuse a rise? Obviously not. And do the victims and their families give a fig about the root causes of crime? Almost certainly not.
Robyn Jensen believes too many families are still suffering at the hands of criminals.
"I'm pleased the crime rate has dropped and I hope that would continue but there still seems to be horrific crimes happening in this country that you would more expect to happen in America. No one expects a stop/go man to be the target of a killing," she says.
The small village of Atiamuri had never seen a major crime until 67-year-old roadworker George Taiaroa was gunned down in cold blood while operating a stop-go sign on a one-way bridge on March 19 this year.
It was a chilling, seemingly random slaying. And it signalled a renewed fear of crime in the central North Island.
A blue Jeep Cherokee with tinted windows was seen driving erratically from the scene. It was not found until two weeks later, when police recovered it from a rural property. Today, two months after Taiaroa's death, police have searched the property of a Taranaki man, but nobody has been arrested
Police say they know who the killer is and that he sought out and targeted Taiaroa with a "misguided" motive that would appal most New Zealanders. That is hardly reassurance for those who live in fear of violent crime - especially when police have yet to put someone behind bars.
"George had not done anything that could justify anyone wishing him or anyone else any harm," says Detective Inspector Tim Anderson. "He was a good man who deserved to live a long and happy life with his loving family."
If the murder engendered fear in the community, it was because nothing in George Taiaroa's known background or circumstances signalled he should be a victim of violent crime. Ministry of Justice statistics indicate that you are more likely to be a victim of assault if you are aged between 15 and 24, unemployed, renting, living in a low-income area, a solo parent, single or Maori. Wrong place, wrong time, is not high on the list of predictors.
Police Association president Greg O'Connor says those who are most fearful of crime are the least likely to be victims.
"It is the young people going out drinking on Friday and Saturday nights who are more likely to be assaulted or have their stuff stolen and they are not worried about it," O'Connor says. "Their parents and grandparents sitting at home in the suburbs are less likely to have something happen to them but more worried about it."
In 2009, Ministry of Justice researchers held 6106 face-to-face interviews with New Zealanders to compile the comprehensive Crime and Safety Survey, published the following year.
This victimisation survey is different from other crime statistics, which record crime reported to police, prosecutions and convictions. The survey asks people about their own fear and experience of crime, revealing that only one in three crimes is reported to authorities.
What it shows is that although people believe New Zealand is troubled by violent crime, most individuals don't feel it affects them; 65 per cent of people feel safe walking after dark and 63 per cent of people believe there is no problem with crime in their own neighbourhood. Yet more than 50 per cent of New Zealand adults report feeling worried about being in a traffic accident caused by a drunk driver, being burgled, having their car deliberately damaged or broken into, and having their credit cards misused.
One small statistic reveals much about our fear of crime: those who walked in the dark at night, either in their neighbourhood or downtown, were more likely to feel safe walking alone (86 per cent felt safe) than those who stayed home after dusk (46 per cent felt safe).
What it shows is that when we confront our fears of crime we sometimes discover they are unfounded.
Women, older and retired people, and those living in Auckland were more likely to feel unsafe walking alone - though they were at no greater risk of crime.
O'Connor believes people are more aware and fearful of crime today than in the past:
"Almost every day a crime story is on the front page of the newspaper."
The rise of methamphetamine in the 1990s also changed perceptions of crime.
"Meth has been a huge problem in New Zealand sine the late-90s but it wasn't until middle-class kids became victims or addicts that people started to realise how bad it was," O'Connor says.
"I have to say it is often when high-profile, middle-class white people become victims that people sit up and listen. They can't just say, 'Oh that's a South Auckland problem' any more. People are impacted by what they can relate to. The murder of George Taiaroa is the same. A stop-go man is so familiar to us all. Everyone has passed one and now when we go past one we think of George being shot at from the window of a car."
Statistics NZ figures show that convictions for homicide, manslaughter and driving causing death went down from 253 in 1989 to 81 in 2012. However, sexual assault and related offences were up from 1128 to 2223. Convictions for traffic and vehicle regulatory offences were down from 83,066 to 46,972.
Deputy commissioner Mike Bush joined the police in 1978 and has seen the approach to policing changing dramatically.
"Among our staff we now have an attitude and belief that police can make a difference. We not only want people to be safe but they need to feel safe. We have worked with the communities to prevent crime from happening in the first place.
"We know that if people feel safe then in turn crime rates go down. Our neighbourhood policing teams have done amazing work in partnership with the communities to clean up areas where crime was high. Changing the environment removes the opportunity for criminals," Bush says.
Sensible Sentencing Trust founder Garth McVicar says New Zealand was the safest country in the Western world until the 1960s. "By 1989 we had come out of that and it was in the late-80s and early-90s when I started becoming concerned about what was happening in New Zealand. Violent crime was soaring."
The 1999 referendum on law and order was when awareness reached the public eye and people started to get involved.
He formed the trust in 2001 as a response to the rise in crime rates to call for harsher penalties in the justice system.
By 1989, he says, there were a lot more tourists becoming victims of crime in New Zealand.
"We had this safe, clean, green image but then tourists were getting killed and being mugged and we had to start asking what was going on.
"Organisations like ours raised people's awareness that crime was out there and was not acceptable. Change is only starting to happen now," McVicar says.
Justice Minister Judith Collins vows to reduce the crime rate even further. She has set her staff targets to meet by 2017: "I want to reduce the crime rate by 15 per cent, violent crime by 20 per cent and the reoffending rate by 25 per cent.
"Police have moved towards prevention and it is working. I am an MP for South Auckland communities and I know what's happening there. People do feel safer."
She says it is easier to catch criminals today than 30 years ago. "We now have CCTV and a more mobile police force. There has been a huge effort to reduce reoffending with drug and alcohol treatment in prisons and now we have DNA which reduces the possibility that people will get away with it."
Former detective Ian Holyoake has never forgotten Kirsa since he worked on her case 30 years ago.
"I thought of her when I heard about those three American girls being found after 10 years. There are tens of thousands of missing children out there. It's unbelievable. Thankfully it is still very rare in New Zealand but it was even more so in 1983."
His fellow Rotarians in Napier have planted a pohutakawa tree and erected a plaque in Kirsa's memory.
Robyn Jensen has since moved to Auckland but will visit the spot this year to mark the anniversary of Kirsa's disappearance.
"I did say at the time and I still say it: we must not let fear rule our lives. If we do that we lose who we are as people."