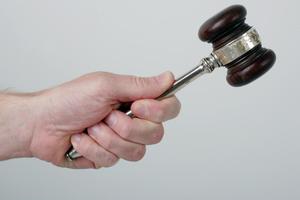 The former general manager of a printing and publishing company has been ordered to pay more than $700,000 after paying herself unauthorised lieu days and other payments.
Norah Laurence Tither, known as Laura, also had her personal grievance claim for unjustified suspension and payment in lieu of notice dismissed.
Mrs Tither was employed by Horton Media Limited (HML) as an office manager from September 1998 to April 2000, and then as general manager until March 2012.
An Employment Relations Authority determination said her role included managing banking and financial procedures for the company and a subsidiary, Waiuku Publishing Limited (WPL).
In March last year the chief executive of HML, Matthew Horton, became aware Mrs Tither had received payments she was not entitled to.
On checking payroll records, he found she had received $60,000 in 'lieu day' payments in two years.
A following investigation found she had paid herself $210,264 in lieu days without authority, and had further misappropriated $436,242 from WPL.
HML later calculated she had also received extra statutory entitlements as a result of the unauthorised lieu day payments, and additional KiwiSaver payments.
Mrs Tither was suspended while an investigation was carried out, shortly after which she resigned.
She made a claim with the authority that her suspension was unjustified, and for payment in lieu of notice.
Mrs Tither said the payments were justified as she regularly worked large amounts of overtime, and did not take the time in lieu owed as a result, instead paying herself for that time.
She said from time to time Mr Horton would comment that she was working long hours and hoped that she was claiming lieu time.
But the authority found that her employment agreement did not entitle her to any payment for extra hours worked, and Mr Horton did not expressly tell her to claim payment in exchange for lieu time.
She also took amounts from WPL's bank account without authorisation through creating false supplier accounts.
The authority found the way Mrs Tither's suspension was imposed, by telling her at Brisbane Airport and ordering her to return directly to New Zealand, was inappropriate, but she was not entitled to any remedy for the suspension.
She was also not entitled to any payment in lieu of notice.
Mrs Tither was ordered to pay HML a total of $721,994.34, which also included $71,037 in special damages for the cost of the investigation to HML.
Interest would be charged at five per cent per annum from the date of the determination.
- APNZ