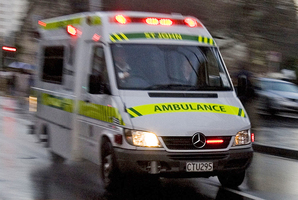 Police have released the name of a man who was was killed when he did a u-turn in front of a logging truck in Waikato on Wednesday.
He was 72-year-old Kenneth Henry Madden, from Tokoroa.
Mr Madden was was killed when his car and the fully-laden truck collided on State Highway 1 about 5km north of Tokoroa.
Senior Sergeant Fane Troy earlier said police were trying to determine why he had decided to do a u-turn on that section of the road.
"This is another avoidable tragedy on our roads. When making any turns on our roads you need to ensure the way is clear. Do not take any risks.
"People are driving along doing everything right and then something happens in front of them and they can't avoid the collision."
The police investigation continues.
- APNZ