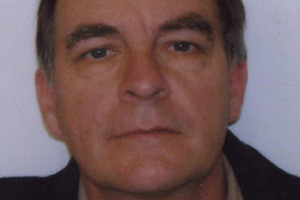 The body of missing man Leslie Wright has been found in dense bush 5km from where his car was located.
Searchers found the body of the 63-year-old earlier today, Sergeant Phil Bell of the Waikato Search and Rescue Squad said.
Mr Bell said it was expected to take about two hours to recover Mr Wright's body.
Members of his family have addressed searchers to thank them for their efforts, and explained his love for the bush and passion for the environment.
Mr Wright had not been seen since Monday, when he left a holiday park in Te Kuiti where he had been staying. His car was found near the Pureora Forest overnight Wednesday.
Mr Bell said looking at the terrain the family said they could understand what would have attracted Mr Wright to visit on Monday and also had an appreciation of just how challenging a search would have been.
"Given the considerable size of the search team and distances travelled by Land Search and Rescue volunteers it is appropriate that we join the family in recognising their efforts.
"Time and time again these volunteers put their hand up to deploy to aid people in need, often in conditions where others are turning back.''
Police said the death is not suspicious and will be reported to the coroner.
- APNZ