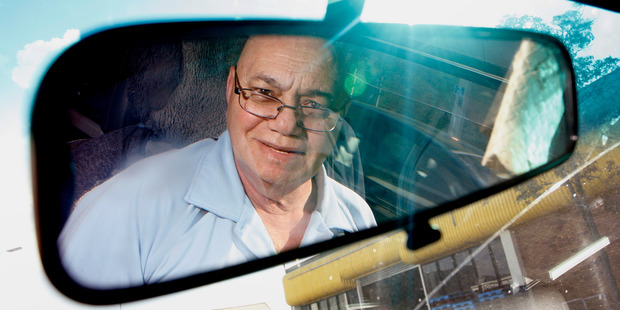 A Whangarei taxi driver was taken aback by the generosity of a young man who returned to pay his fare - nearly a week after doing a runner.
The unusual move prompted Gabriel Henry to approach the Northern Advocate for a story he believed needed to be shared with the public, especially with those that have previously run away without paying.
Mr Henry, the owner/operator registered under A1 Cabs, picked up three young men and a woman from Vinegar Hill Rd early Sunday and dropped them off on Grey St in central Whangarei.
The passengers attempted to pay the $56 fare through an Eftpos card but when it didn't work, they ran away.
A frustrated Mr Henry went to the Whangarei police station but was told to seek the identities of his passengers from the address he picked them up from on Vinegar Hill Rd.
A surveillance camera mounted inside his taxi had captured their images.
Mr Henry rang one of the male passenger's cellphone and left various messages on it but didn't hear back until yesterday.
"He rang me up, saying he wanted to come over and pay me the fare. I was taken aback by this fella," he said.
He's dealt with previous runners in the seven years he's been a taxi-driver but it was the first time someone had returned to pay.
"We don't generally let the public know when people correct their mistakes and that's why I think this matter needs to be highlighted," Mr Henry said.
The passenger, he said, was waiting for his payday and gave him $70 for the run-around Mr Henry endured in the last four days.
"I told him 'you didn't have to run away. All you had to do was tell me you didn't have any money and I would have worked something out'."
"I just think that after what he's done, the message needs to be put out there that if people don't have money, they need to be upfront and acknowledge that and I am sure they'll be allowed to pay later or some sort of arrangement can be made," he said.
Mr Henry said he was intrigued that, of all people, a young man saw the error of his ways and took steps to correct them.
For more articles from this region, go to Northern Advocate