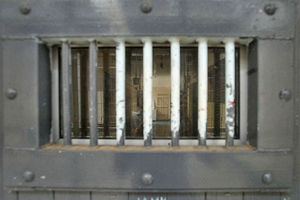 A man who stabbed his first wife, beat his second wife to death with a frozen dog roll, and killed his third partner, has been denied parole.
Malcolm Alan Francis was convicted of manslaughter in 2003 after killing Cambodian woman Wathanak Tea.
Her body has never been found but a High Court jury found him guilty after hearing blood was splattered around her Johnsonville flat.
He was sentenced to 12 years imprisonment.
Francis was initially charged with murder but the charge was reduced to manslaughter.
Nearly 20 years earlier, in 1984, he was also jailed for manslaughter after he killed his wife in Hastings.
Medical evidence presented at that trial showed Francis beat wife Janet violently with a frozen dog roll, causing the massive internal damage, bleeding and shock that led to her death.
He had also previously stabbed his first wife, Francoise, in the neck, when they lived in the UK, but she survived.
Francis was seen by the New Zealand Parole Board yesterday to consider release on parole.
The Board has declined to release Francis because it was satisfied that he still posed an undue risk to the safety of the community.
He would be seen again in January for the setting of his release conditions following the end of his sentence in March next year.
At an earlier Parole Board hearing in March, 2010, Judge Peter Butler said Francis could not be released from prison as he continued to deny his offending against Tea and maintain that he was "completely innocent".
- APNZ