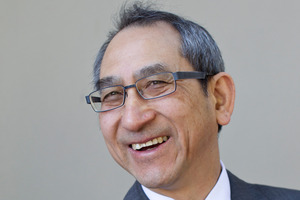 The way names are written on drivers' licences will be allowed to conform with common Chinese practice, following a complaint from a permanent New Zealand resident.
Lincoln Tan, a Herald reporter, is one of many Chinese New Zealanders who has struggled with the conflict between his ethnic heritage and the bureaucratic demands of a mainly English-language country.
Tan, whose Singapore passport names him as Tan Kim Huat Lincoln, had to split "Kim Huat", a double-barrelled name, and have Kim as his "first" name on his 1999 licence.
With its renewal, due this month, he faced not being able to drive because of a mismatch between the order of names on his licence and on the Sky TV bill he used to prove his address.
He was advised that if he wanted to renew his licence with Lincoln as his first name, he would have to change his name by deed poll to match the Sky bill.
He appealed to the NZ Transport Agency. At first, it said its hands were tied by legislation, but has now relaxed its interpretation.
Tony Marlow, the technical support manager for driver licensing, said the agency "will accept evidence of address where the name ... differs slightly from the name on the evidence of identity".
Mail was now acceptable with "a variety of name formats, for example L. Tan, Lincoln Tan, K.H. Tan, Kim Huat Tan, K.H.L. Tan, Kim Huat Lincoln Tan".
The agency would also allow Tan to keep "Kim Huat" together as his first given name on the driver's licence, reversing advice he was given in 1999 that he could use only "Kim" as his first name on the first line allocated for given names.
In Chinese language, "Kim Huat" is one name but is split into two words in English because it comprises two characters in Chinese script.
Race Relations Commissioner Dame Susan Devoy said of the agency's change, "That's a great outcome. It's good to see common sense prevail."
Transport Agency spokesman Andrew Knackstedt said, when asked if the same logic would be applied to others in Tan's situation, "The short answer is yes, the same approach will be applied to all applicants with respect to the appearance of names on evidence-o-address documents."
Others who have had trouble with their Chinese names in English-language settings include Auckland Chinese Community Centre chairman Arthur Loo.
Mr Loo had to change his name by deed poll to get a passport in the name he has always used. His names were scrambled on his initial birth certificate, listing part of his father's given name as the surname, and the document carried an endorsement, "also known as Arthur Loo".
When he went to renew his passport to accompany Prime Minister John Key on a trade mission to China last month, he was told the policy had changed and only one name was now allowed.
Read more: Lincoln Tan: NZ officialdom finally lets me be who I actually am