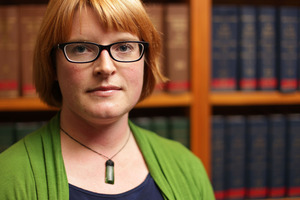 Handing state homes over to community providers may benefit corporate developers, the Green Party says.
Housing Minister Nick Smith has said he wants more social housing provided from within the community, rather than by the state.
Greens Housing spokeswoman Holly Walker said the community housing sector was an important part of solving the housing crisis.
But handing homes over to community organisations would risk benefiting corporate housing developers set up as pseudo-community providers.
"There is a real concern that if Nick Smith's plan is fast-tracked the beneficiaries will be National's developer mates, not the thousands of families in urgent need of affordable housing," Ms Walker said.
"It's important that the Government retains its responsibility for the wellbeing of low-incomes families and ensures that tenants in state, community, and private rental accommodation are all living in safe, secure, appropriate housing.
"Transferring properties to the community housing sector shouldn't be seen as a chance to abdicate Government responsibility for the outcomes of those tenants."
Labour's Housing spokesman Phil Twyford said such a move would do nothing to alleviate the current housing shortage.
He said while community and charitable housing groups did good work the sector was new under-resourced.
"Foisting 12,000 houses onto the sector without providing the funding and resources to ensure these homes are well maintained, upgraded and healthy is a big risk for the tenants," Mr Twyford said.
The move would not reduce the waiting list for state housing, he said.
"Unless the Government guarantees that adequate capital follows housing stock so it can maintained, upgraded and redeveloped such a move would be a huge step backwards for New Zealand and risks raising homelessness."
- APNZ