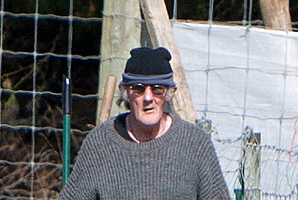 An appeal by sex offender Stewart Murray Wilson against an extended supervision order has been dismissed by the Court of Appeal.
Wilson, 66, was released on parole in August last year after spending 18 years in prison for violent sexual offending against women and children, stupefying adults and bestiality.
He would have been entitled to be released on parole after completing two thirds of his sentence on 2 September 2008. However, Wilson was required by the Parole Board to remain in prison for the whole of the sentences he was serving for serious sexual offending and remained in custody until September 1 last year.
An extended supervision order placing constraints on Wilson's freedom will continue for 10 years after the end of his sentence in 2015 - a decision he challenged.
He argued the High Court decision was premature because the order was made three years before it was to come into effect and that grounds for making the order had not been met.
In a judgement delivered today, the Court of Appeal dismissed his appeal.
The legal test for whether an extended supervision order can be made is that the offender is likely to commit sexual offences against people aged under 16 after release from prison, said the ruling.
"The essence of Mr Wilson's argument was that while he might pose a danger of sexual offending against adult women (although this was not conceded), there was not sufficient evidence that there was a real risk of his offending against persons under 16 years of age."
Wilson argued his three convictions for sexual offending did not reveal any tendency for offending against young people.
The Court of Appeal rejected these arguments.
"We are satisfied that the High Court Judge was correct to conclude that the appellant was likely to commit relevant offences upon ceasing to be an eligible offender, and that the extended supervision order was therefore correctly made," said the ruling.
- APNZ