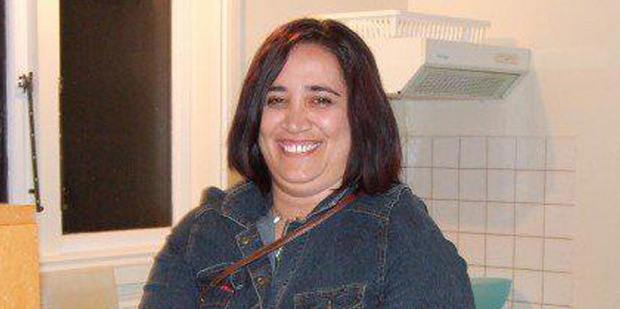 An Auckland family listened over the phone while their wife and mother's life support was switched off in an English hospital last week.
Mother-of-two Toni Lee Hayward, a prominent figure in Maori and Pacific adult literacy, was three weeks into a Rotary Group Study exchange when she suffered an aneurysm on arrival at her host's home in Hitchin, Hartfordshire last Monday.
The 38-year-old fell into a coma and was on life support at a local hospital, but doctors switched that off before her husband Alson Brown arrived at her bedside, said family spokeswoman Puiloma Lina Samu.
The attempts of a London-based Maori club, Ngati Ranana, to have Ms Hayward's life support kept on until the family arrived were unsuccessful, said Mrs Samu.
"They did all that they possibly could to get them to not turn it off, but on the Tuesday we all sat there and listened on her aunty's iPhone as they switched off her life support system."
She said Ms Hayward's two daughters, Richelle Morehu, 20, and Sophie Brown, 15, were devastated by the tragedy.
"I can't describe how much to you what a magnificent human being she was.
"A lot of people are hurting, she is a very special, generous and loving person. She always put herself forward to help others.
"The sad thing was that when she was in the United Kingdom she was making a Korowai cloak for her daughter's 21st which is in two weeks' time, and her youngest daughter, her birthday is next week."
The cause of the aneurysm remained a mystery to Ms Hayward's family and friends, and was described as "out of the blue" by Rotarians in England.
Rotary in New Zealand and Britain helped make arrangements to bring Ms Hayward home to Tunohopu Marae in Rotorua where a tangi was to be held today and up to 1000 people expected to attend.
Ms Hayward was Te Kaiwhakarite (manager) of He Waka Matauranga, an organisation that specialised in Maori and Pasifika adult literacy.
"She was such a grassroots community-oriented person," said Mrs Samu.
"Her contribution to Maoridom in New Zealand is that she has helped people change and have choice and freedom in their lives with literacy."
Chalmers Cursley, from the Rotary Club of Amersham that hosted Ms Hayward's group, said she had made a "very big impression" on Rotarians there.
"We were impressed with the friendliness of Toni and her team and their willingness to get involved in things. It was very tragic."