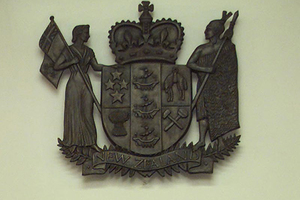 The mother of a boy who was being groomed for sexual purposes urges parents to be vigilant about what their children are doing at all times.
The woman, who can't be identified, has issued the warning as the Rotorua bus driver who groomed her 14-year-old son is due to be released from jail tomorrow and is expected to return to Rotorua.
Donald Peter McPherson, 58, was sentenced in the Rotorua District Court in September to 15 months' jail after he pleaded guilty to a charge of communicating with the boy between May 14 and 25 last year with the intention to meet him and commit what would be an offence.
McPherson, who was a driver for a bus company that can't be named, befriended the boy who made regular bus trips between Rotorua and another North Island town. They exchanged cellphone numbers and between May 14 and 18 McPherson sent 320 texts, introducing sexual content and encouraging the boy to respond in the same way. On May 18, McPherson told the boy to tell his mother the bus was delayed. They agreed to have a sexual encounter at the back of the bus when it got to Rotorua.
After becoming concerned, his mother went to the bus stop. She found them alone on the bus parked on a darkened street. The boy later told police he and McPherson had intended to carry out a sexual act but his mother had arrived before that could happen.
The boy's mother said she had been told by police McPherson was due to be released from prison tomorrow and would return to his Rotorua home.
She said police had assured her that McPherson had to comply with various conditions including not being around children without supervision and to undergo counselling.
The victim's mother said she hoped McPherson had reflected on the seriousness of what he'd done and the impact on her son.
She said her son was doing well at school but was still receiving counselling.
"We have both moved on but what could have happened had I not intervened when I had will never be forgotten. While there needs to be a balance between giving teenagers some space and protecting them, this case serves as a reminder to all parents to know where their children are at all times. If an adult is giving your child more attention than you feel comfortable with, trust your instincts and ensure that your child is never left alone with that person."
For more articles from this region, go to Rotorua Daily Post