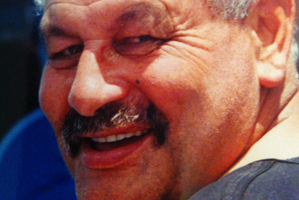 Police have confirmed they are seeking one main suspect in relation to roadworker George Taiaroa's murder and they know the killer's location.
Investigating officer also believe they have confirmed the "misguided" motive for the murder, labelling it "beyond comprehension".
They are now appealing for anyone harbouring his killer to come forward and warn that protecting the murderer is tantamount to pulling the trigger.
Detective Inspector Tim Anderson told Radio New Zealand this morning police were seeking "one killer or one gunman" in relation to the incident.
Mr Taiaroa was shot as he operated a stop-go sign on Tram Road at Atiamuri in Waikato on March 19.
The alleged shooter was not in custody however police were aware of his location, Mr Anderson told Radio New Zealand.
He would not be drawn on further details about the individual nor would he specify whether previous property searchers were related to the alleged shooter.
Despite this, he believed the "misguided" motive for the murder of Mr Taiaroa had been identified - labelling it "beyond comprehension".
"It is our belief that George was sought out and targeted by his killer; however we do not believe that George or his family knew his killer. There is no evidence that this was a case of mistaken identity," Mr Anderson said.
"The information we have unearthed tells us that George was the intended target and that the killer had a misguided motive, but George had not done anything that could justify anyone wishing him or anyone else any harm."
Police plan to hold a press conference in Rotorua this afternoon, updating details of the investigation.
Mr Anderson said the picture painted of Mr Taiaroa since the investigation began has been a "bright and positive one".
"He was a good man who deserved to live a long and happy life with his loving family," he said.
"In order to protect the investigation I am not prepared to comment in any detail on the killer's motivation. What I will say is that no act justifies taking a life but I find this particular motive beyond comprehension."
The investigation team also believe there are people who know or suspect who is responsible for the murder of Mr Taiaroa and are actively assisting or protecting him.
"Let me leave no one in any doubt that assisting a murderer is an extremely serious offence and we will have absolutely no hesitation in prosecuting anyone found to be assisting, aiding or encouraging the suspect in relation to this crime," Mr Anderson said.
"We are not talking about a petty crime here. George was shot and killed in cold blood; his life taken from his whanau. If anyone thinks it is acceptable to protect the person responsible, they have some seriously misplaced loyalty; I would even go as far as to say it is tantamount to pulling the trigger.''
Anyone with information should contact the investigation team directly on 0800 Kingswood (0800 546 479), or Crimestoppers on 0800 555111.
Read more: New clues in murder hunt
- APNZ with nzherald.co.nz