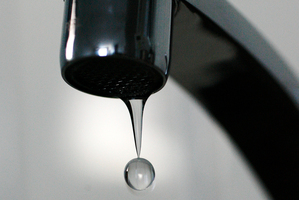 Auckland Council's water company says it will start bringing in "much fairer" waste-water charges for 22,000 businesses from July next year.
Watercare Services inherited 44 different charging methods from the former local network operators and local councils when it took them over in 2010.
Yesterday, the board announced a new standard tariff for the region - a mix of annual fixed charges with a volumetric charge based on fresh water intake - to be phased inover three years.
Watercare board chairman Ross Keenan said the new pricing structure would not generate additional revenue.
The aim of a standard user-pays tariff was to remove anomalies where some businesses were paying more or less depending on their location.
"This is an issue of fairness. Right now, some Auckland businesses are paying more than they should while others are paying less than they should."
A choice of plans will be offered but big users will opt for a significantly higher fixed annual charge in order to pay less by volume.
However, those now paying more than a competitor on the other side of town will not see any compensating cut in their waste-water bill until after July next year.
This has disappointed Lion Nathan corporate affairs director Liz Read.
She said the company had planned and focused on sustainability and efficiency for a July 2013 introduction, as Watercare had originally flagged.
"So, those of us who are on the unfair side of the regime continue to bear the brunt while others geta free kick," Ms Read said.
However, the Employers and Manufacturers Association said it supported a three-year transition.
Watercare said it could not immediately give reductions for some while phasing in increases for others without upsetting its revenue stream in the short term.
This could have sparked price rises for everyone.
From July 1 next year, one-third of the new tariff will be charged at the new rate.
From July 1, 2015, two-thirds of it will be charged and from July 1, 2016, the full change kicks in.